News and Specials
See the information below to see the latest that's happening at The Fountain of Youth Spa!
---
The Fountain of Youth Spa would like to partner up with you to share a gift for those who are fighting the fight!
Now until October 31, 2021
Please join us to give the gift of relaxation!
Purchase one facial at our regular cost, and you will receive an additional facial for the amount you spend. Here's how it works!
There are three options:
Donate the free facial as a gift to someone that you may know who is battling Cancer.
Choose to contribute the free facial to an organization as a donation.
We can take care of donating the free facial for you and send you a donation receipt.
Thank you for supporting a needed cause in advance!!
---
The "New Fountain of Youth Spa!"
Fountain of Youth Spa is happy to share some exciting news! We have opened our doors to the "New Fountain of Youth Spa!".
Our new location is in the same building, however, we have a much larger area to work with. We are located on the lower level of 438 Springfield Avenue, Berkeley Heights NJ, Suite #3. Our entrance is through the back door on the rear of the building. The Fountain of Youth Spa will continue to provide holistic and organic facials and will be including a variety of other services.
Call today to reserve your FREE facial consult and receive a swag bag of samples now through June 1st 2021.
---
Fountian of Youth Spa Welcomes New Technology
We Now Offer MyoliftTM Micro Current Technology!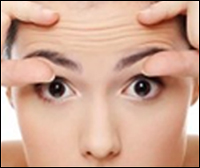 What is Mico Current and how does it work? When we age our muscles seem to adjust to certain expressions such as smile marks, frown marks, etc. Just like our body, if our faces don't develop and use muscle, the collagen and elasin begin to break down. Micro curret is your personl trainer for your face. It is a work out for your face. It stimulates your muscles and the production of Collegen and Elastin. Serums and creams can only go so far but microcurrent can push them deeper in to the layers of the skin. It can enhance product penetraion.
Benefits of Micro Current Technology
Tones Muscles and keeps them toned
The mild electric current tightens the muscle and skin on the face
Instant results after first session
Slows down aging process
Non-evasive
Tighter skin and muscles = no more wrinkles
Call us today at (908)464-6414 and try your first treatment
with us and get a special discount.

Order a package and save as well!!
---
Our Newest Addition of Our Sun Care Product Line Has Arrived!
Summertime Skin Care Protection!


Lilikoi Mineral Defense Sunscreen (for face and body) 30-SPF - gives you the tan without that uncomfortable burn! Shield yourself from harmful sun exposure. Lilikoi is a water resistant, natural mineral sun defense without the use of harsh chemicals!
For a limited time only, purchase a collection of The Lilikoi Mineral Sun Screen and a cleanser of your choice, and receive a free Rosehip & Lemongrass Lip Balm 15-SPF from the Lilikoi Mineral Defense line.
Serving You, Naturally!
© Copyright 2022 The Fountain of Youth Spa