News and Specials
See the information below to see the latest that's happening at The Fountain of Youth Spa!
---
Fountian of Youth Spa Welcomes New Technology
We Now Offer MyoliftTM Micro Current Technology!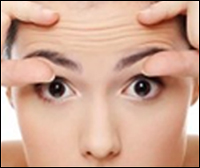 What is Mico Current and how does it work? When we age our muscles seem to adjust to certain expressions such as smile marks, frown marks, etc. Just like our body, if our faces don't develop and use muscle, the collagen and elasin begin to break down. Micro curret is your personl trainer for your face. It is a work out for your face. It stimulates your muscles and the production of Collegen and Elastin. Serums and creams can only go so far but microcurrent can push them deeper in to the layers of the skin. It can enhance product penetraion.
Benefits of Micro Current Technology
Tones Muscles and keeps them toned
The mild electric current tightens the muscle and skin on the face
Instant results after first session
Slows down aging process
Non-evasive
Tighter skin and muscles = no more wrinkles
Call us today at (908)464-6414 and try your first treatment
with us and get a special discount.

Order a package and save as well!!
---
Our Newest Addition of Our Sun Care Product Line Has Arrived!
Summertime Skin Care Protection!


Lilikoi Mineral Defense Sunscreen (for face and body) 30-SPF - gives you the tan without that uncomfortable burn! Shield yourself from harmful sun exposure. Lilikoi is a water resistant, natural mineral sun defense without the use of harsh chemicals!
For a limited time only, purchase a collection of The Lilikoi Mineral Sun Screen and a cleanser of your choice, and receive a free Rosehip & Lemongrass Lip Balm 15-SPF from the Lilikoi Mineral Defense line.
Serving You, Naturally!